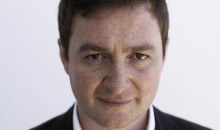 Juan Andres Arango

Director,
Writer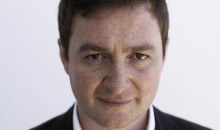 Juan Andrés Arango García was born in Bogotá where he studied film and television at the National University of Colombia. There he wrote and directed his first short film Eloisa y las Nieves (2002) as a thesis subject. La Playa D.C., his first feature-lenght film, had its world premiere in the Un Certain Regard section of the Cannes Film Festival in 2012. His second feature film, X Quinientos (2016), has been presented in more than eighty festivals including TIFF, Rotterdam, Havana and San Sebastián. In 2018 he co-directs The Seven Last Words, a collective film launched at the Rotterdam Film Festival.

He was a jury member at the Toulouse Festival and the Colombian Film Fund.

He is currently working on the development of his third feature film.

Filmography (selection)
Eloísa y las nieves (2001, short film), La Playa D.C./The Beach (2012), X Quinientos/X500 (2016), The Seven Last Words (2018).