We are an artist-run non-for-profit co-op very concerned about everyone's private information please read our Policy about personal information use for more details. We will not shared any of it with third-parties without your explicit consent.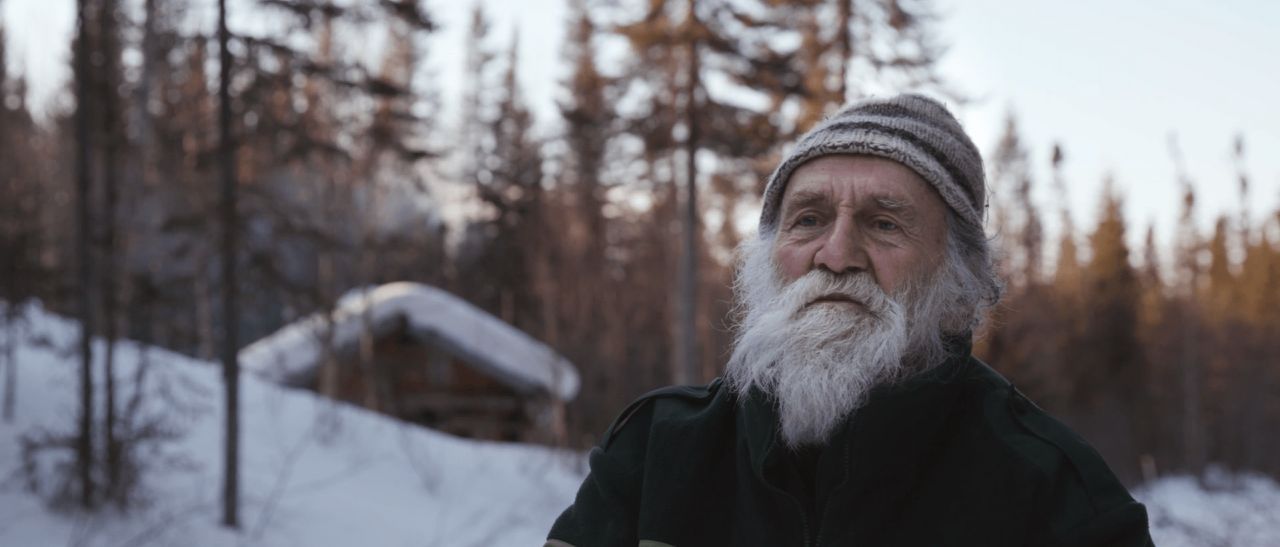 Jacques
Jacques Duhoux lives alone on the 52nd parallel in Northern Quebec, in a wooden cabin without running water or electricity. At 80 years old he's been diagnosed with Parkinson's.
In the middle of Quebec's boreal forest, near the Labrador border, stands the Monts Groulx mountains. Known as 'the eye of Quebec', this sanctuary was formed by the fall of a 8 km long meteorite.

In 1980, Jacques Duhoux, who had immigrated to Quebec from Belgium, fell under the spell of the boreal landscape and decides to settle down in the area. After many expeditions across the vast boreal forest, Jacques built his 'Nomad Camp' at kilometers 335 on the border of the mountains.

Without running water or electricity, he has spent 45 winters in the north in a wooden cabin, just as traditional trappers would have. He has lived his dreams and has cured his loneliness by sticking to the old ways.

Despite his remoteness and solo lifestyle, Jacques has kept up a social life with people he has met through his job as a northern expedition guide back in the days. In his own particular way, he communicates with friends across Canada and Europe through mailed letters.

My mother, among others, is one of these friends. She met him 28 years ago during a dog sled expedition that Jacques was leading. She has been in contact with him ever since.

When winter ends, Jacques leaves the solitude of his mountain home to visit friends. He crosses Quebec and heads over to France or Belgium where he finds his old companions. Since I was young, once a year, he has come for dinner at our place in Sherbrooke.

At 80 years old, Jacques is diagnosed with Parkinson's. After several letter exchanges, he accepted my request to film him.

We have all thought one day or another to escape the pressure of our capitalist rhythm.
Jacques did it but at a higher level.

For all these years he created his own world outside of the society, but his degenerative disease will eventually force him to come back.

While retracing the incredible life of one of Northern Quebec's outdoor pioneers, we enter into the paradise of silence ... we understand the power of man, nature and society.

We understand that through all of this, autonomy must survive.